What Is the Financial District in NYC? A Traveler's Guide
You've most likely heard of the Financial District before, right? Whether in movies, books, or one of our other posts! But have you ever wondered, What is the Financial District? How big is it? Where does it begin and end in Lower Manhattan? And why is it called the Financial District?
Well, this post will answer all of those questions and more as we define the Financial District — as well as Wall Street, Lower Manhattan and downtown NYC.
The Financial District
Geographically, the Financial District is almost 290 acres, from the edge of Battery Park up to the Brooklyn Bridge/Chambers Street. It encompasses areas like Wall Street and the World Trade Center but excludes Battery Park and Battery Park City. The area is the oldest, developed part of New York, dating back to the creation of New Amsterdam in 1624 by the Dutch.
As the name describes, the Financial District (or FiDi, as it is known to some) is the business heart of NYC. It's home to hundreds of offices and the headquarters of many major financial institutions. 
During the weekdays, especially rush hour, the sidewalks are busy, bustling epicenters full of professionals making their way to work. By contrast, the weekends make certain areas of the neighborhood seem like a dead-zone, with many shops and stores closed due to lack of foot traffic. 
In my opinion (as a tour guide and a local), the Financial District has some of the most interesting architecture in the city. You'll find an impressive combination of skyscrapers contrasted with cobblestone streets and some of the oldest buildings in the city. The neighborhood also has many bars and restaurants, including the pedestrian-only block of Stone Street. 
While the total area is less than half a mile, there are so many things to see and do in the Financial District, including:
What is Wall Street?
Technically speaking, Wall Street is just a street, located in the Financial District.
However, the name is synonymous with business as it's often used in association with financial markets as a whole, specifically the New York Stock Exchange (the largest of its kind in the world). It's because of Wall Street that New York is considered one of the most financially powerful cities.
You might hear someone say "I work on Wall Street" without actually meaning that their office is physically on Wall Street. They could just mean that they work near Wall Street, somewhere in the Financial District.
Physically, the street runs from Broadway, all the way to the eastern edge of Manhattan at South Street. It's 2,625 feet — or around eight blocks — in total.
Fun fact: The intersection of Wall Street and Broad Street is considered to be the center of the Financial District. 
While Wall Street itself is not a very long street, there are quite a few sites to see while walking along it. On our tour of Wall Street, we'll visit all these and more.
What's considered Lower Manhattan?
The exact boundaries of Lower Manhattan are hotly debated by many New Yorkers. It can be pretty subjective based on where you live or work. But in my opinion, anything south of 14th Street would be considered Lower Manhattan. 
This includes neighborhoods such as:
And since the Financial District is below 14th Street, the neighborhood is considered to be in Lower Manhattan.
So where's downtown?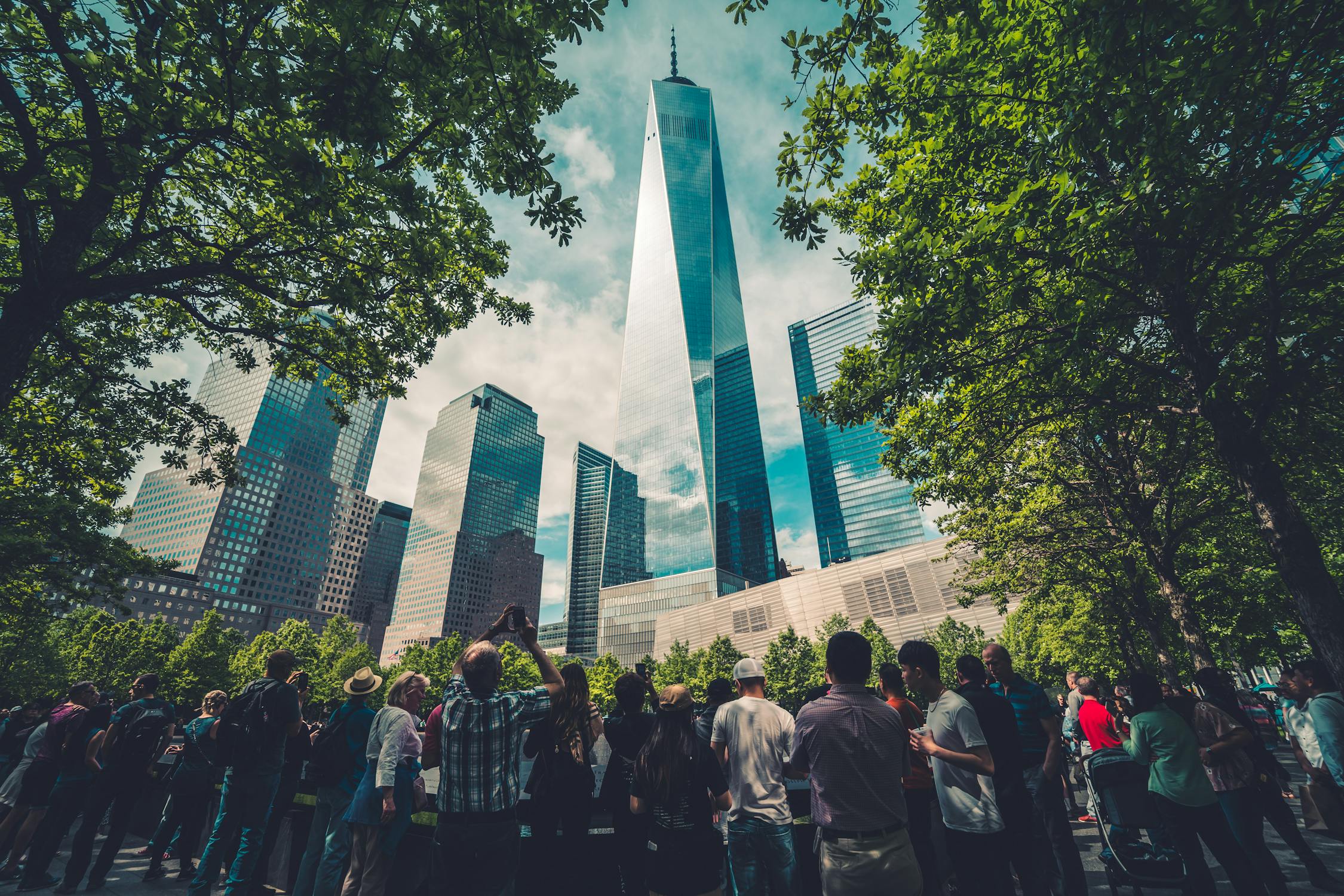 In Manhattan, there isn't really a "downtown." You don't really hear people saying "I'm in Downtown Manhattan." They would just say Lower Manhattan instead.
Generally speaking, "downtown" is more directional. So it's subjective based on where you are when you say it.
For example, if I'm in Harlem and I'm headed to Times Square, I would tell a friend that I'm headed downtown, since Times Square is south. But if I were in the Financial District and headed to Central Park, I would definitely not say that I'm headed downtown — but rather uptown. Make sense?
The subway works in the same way. If you're taking a train to Chinatown, for example, from Central Park you would take a downtown train. But if you were coming from the Financial District, you would need to get on an uptown train. 
That being said, if you just told me you were headed downtown, without any kind of context, I would assume you mean somewhere below 42nd Street. But that's not an official rule — just a personal opinion.
What's it like to live in the Financial District?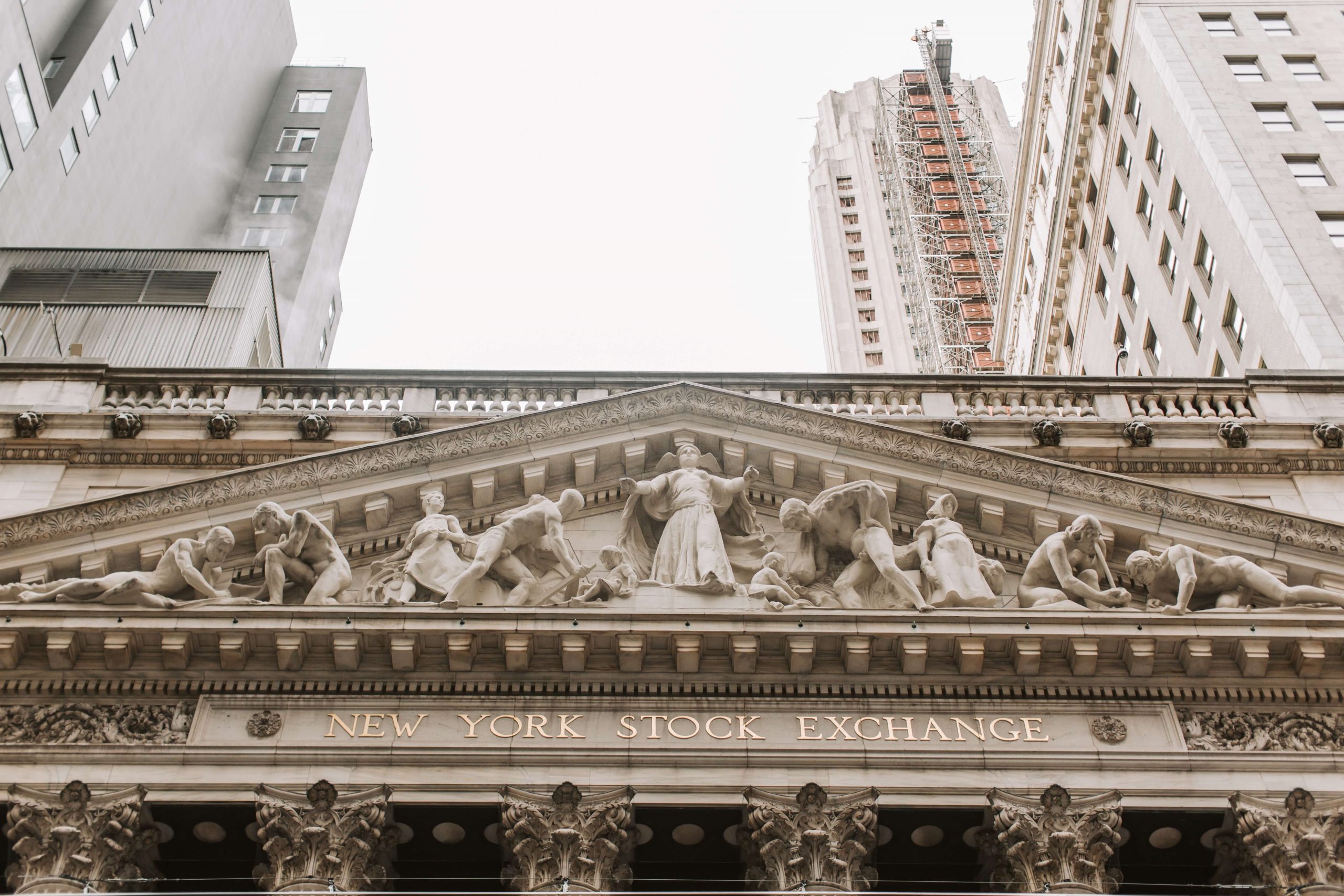 As a tour guide, this is a question I get asked frequently. Unfortunately, I can't give a true, authentic answer, as its wayyy out of my price range. But having spent a decent amount of time there, I can share what I've noticed and safely make a few guesses.
Benefits
Assuming you work in or near the Financial District, living there would give you an almost unbeatable commute. You can get anywhere in the area within 15-20 minutes. 
The apartment buildings are mostly upscale — many of them high-rises with great views of the waterfront and uptown.
Drawbacks
As I mentioned, it's not cheap to live in the Financial District. The average rent is almost $4,000 a month. While it's certainly not the most expensive neighborhood in Manhattan, it's still much pricier than many of the neighborhoods in Brooklyn or Queens. 
While there are a good amount of eateries, the nightlife isn't as active as some other places in the city. Weekends tend to be a bit quieter, while the 9-to-5 hustle brings lots of congestion and crowds during the week. But if you like that type of quiet after dark, this could actually be a plus.
Visiting the Financial District
Now that you know exactly what it is, why not come visit the Financial District and experience it? Join us on one of our guided tours and discover what makes the neighborhood so famous. 
Learn about the 2008 economic collapse from the people who lived it on our Financial Crisis Tour. Or explore the history and institutions influencing the American economy and join our informative Wall Street Insider Tour. 
Not super interested in business and economics? There's still plenty for you to do. Check out our Lower Manhattan Walking Tour and see some of the Financial District's most famous sites, including the 9/11 Memorial. 
However you choose to spend your time, you'll leave with a wealth of knowledge and the feeling that you really know the Financial District.